Welcome To Vermont Tinworks!
All of the tinware displayed here is handcrafted in the same meticulous manner, using only the hand tools of the bygone tinsmith. I am continuing this old tradition to perpetuate these unique and original designs. I hope that my products will be a nostalgic reminder of a past era, days long ago when a handcrafted article was the product of an individual, formed with care by the hands of a craftsman.

Our Roses Last A Lifetime!
One of our popular 2023 items has been our handmade tin roses! These tin roses have customizable hand punched leaf's on the stem to include names, dates, or even a small saying. Consider purchasing a rose that will last as long as your love for the holiday season!
Book Vermont Tinworks
Wedding Rentals
Hand Punched Tin Panels
Custom Orders
Vermont Hand Crafters
Book Vermont Tinworks
Think Vermont Tinworks would make a good fit at your craft show? We're open to adding to our schedule! If you're interested in traditional tin work being displayed at your show, please contact us today!
Wedding Rentals
Hand Punched Tin Panels
Custom Orders
Vermont Hand Crafters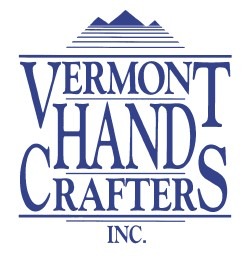 Apart of VHC since 2011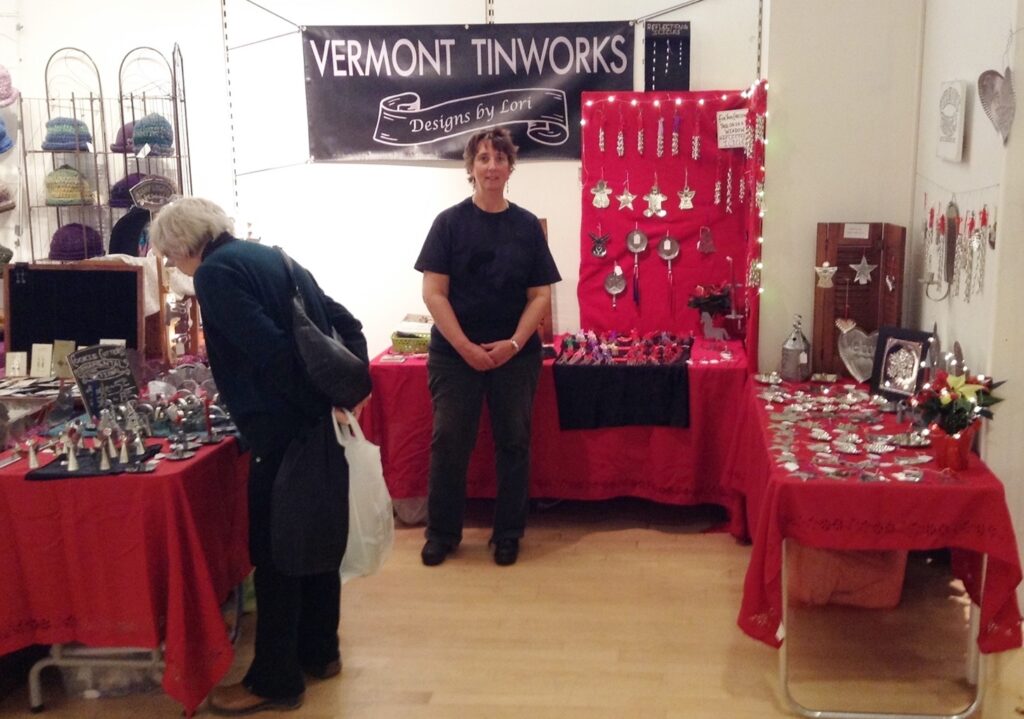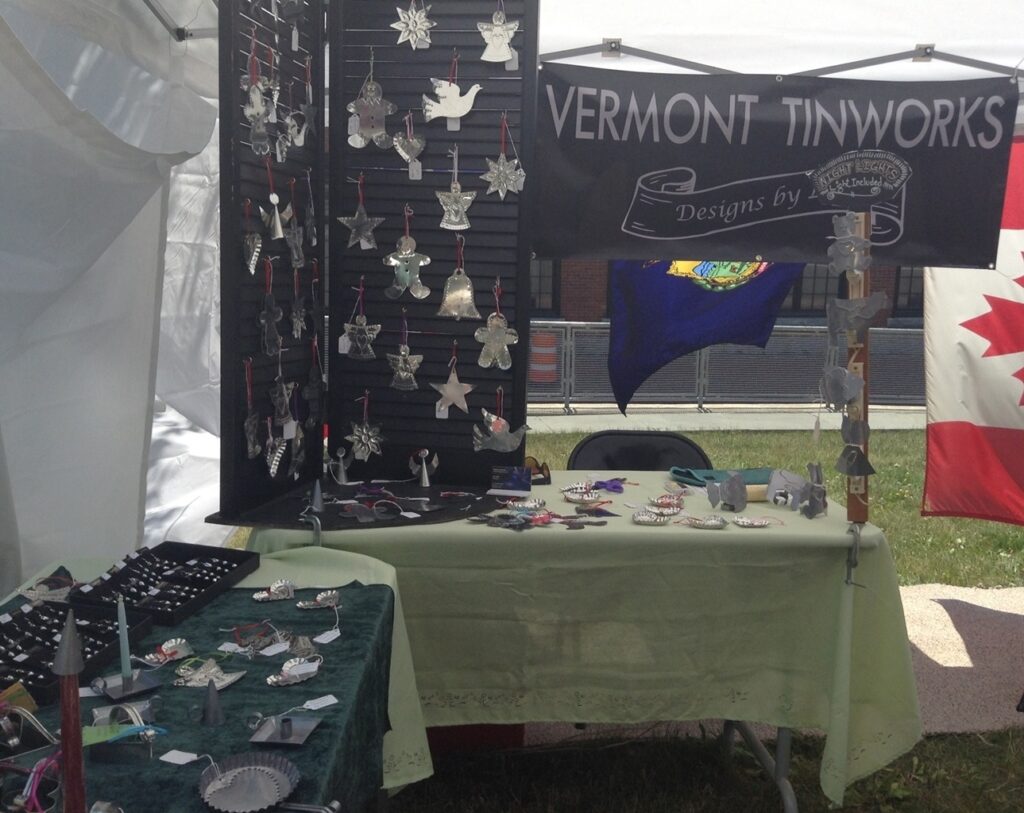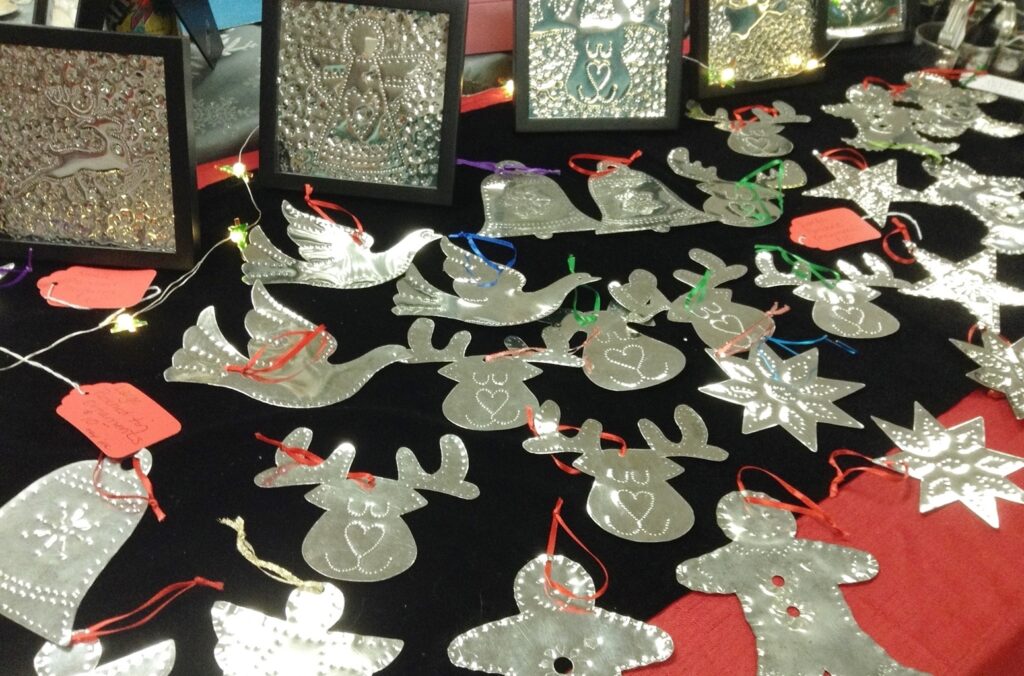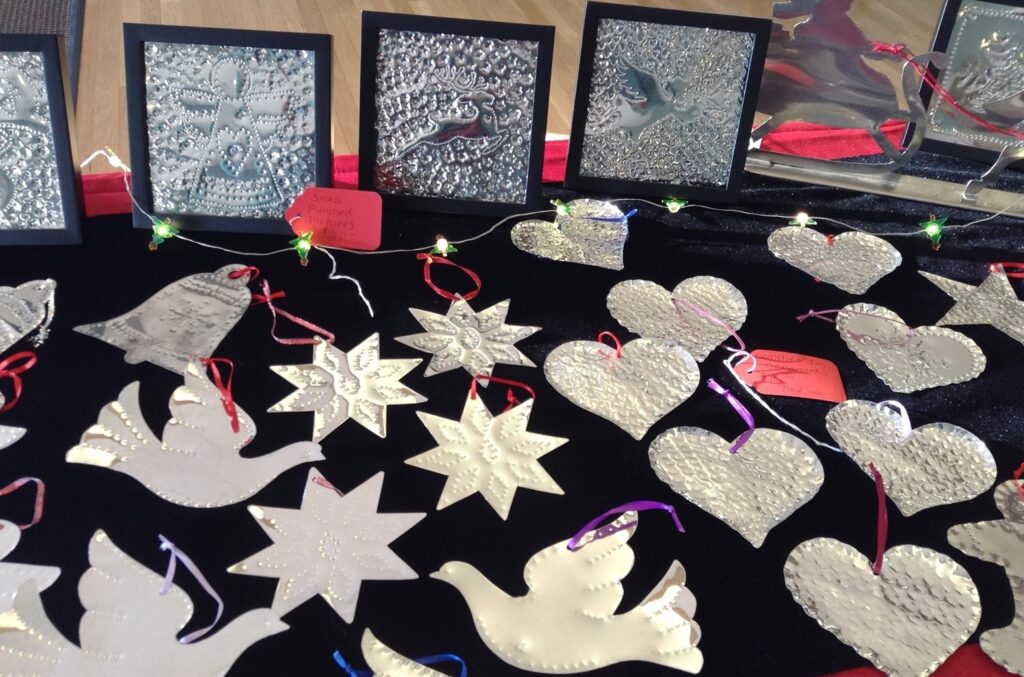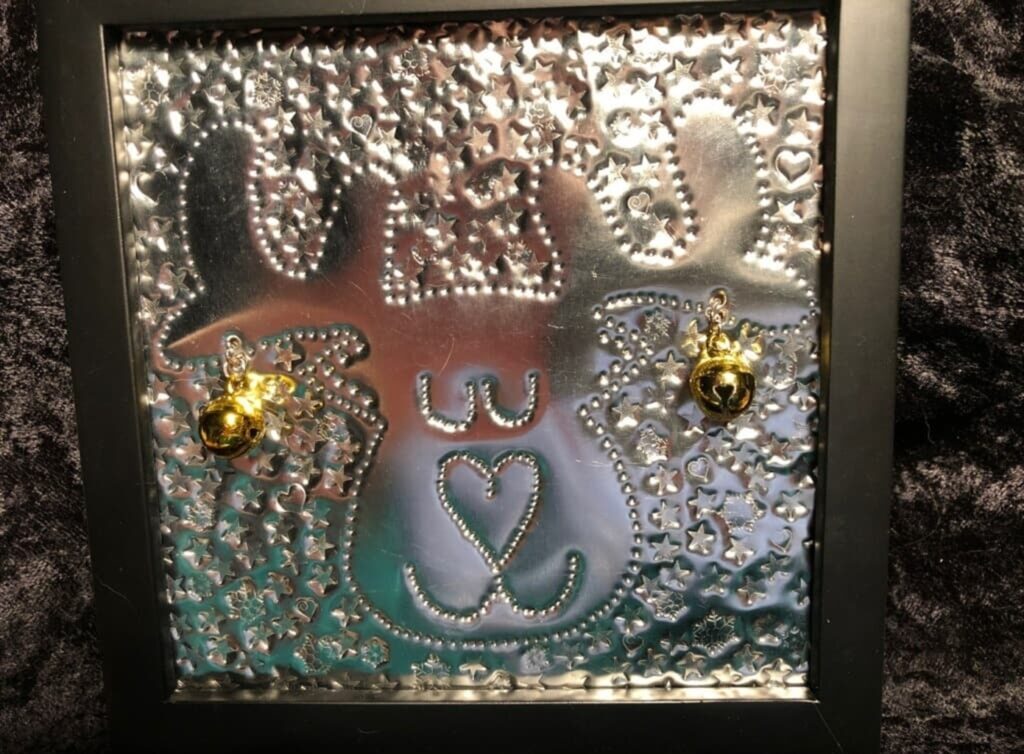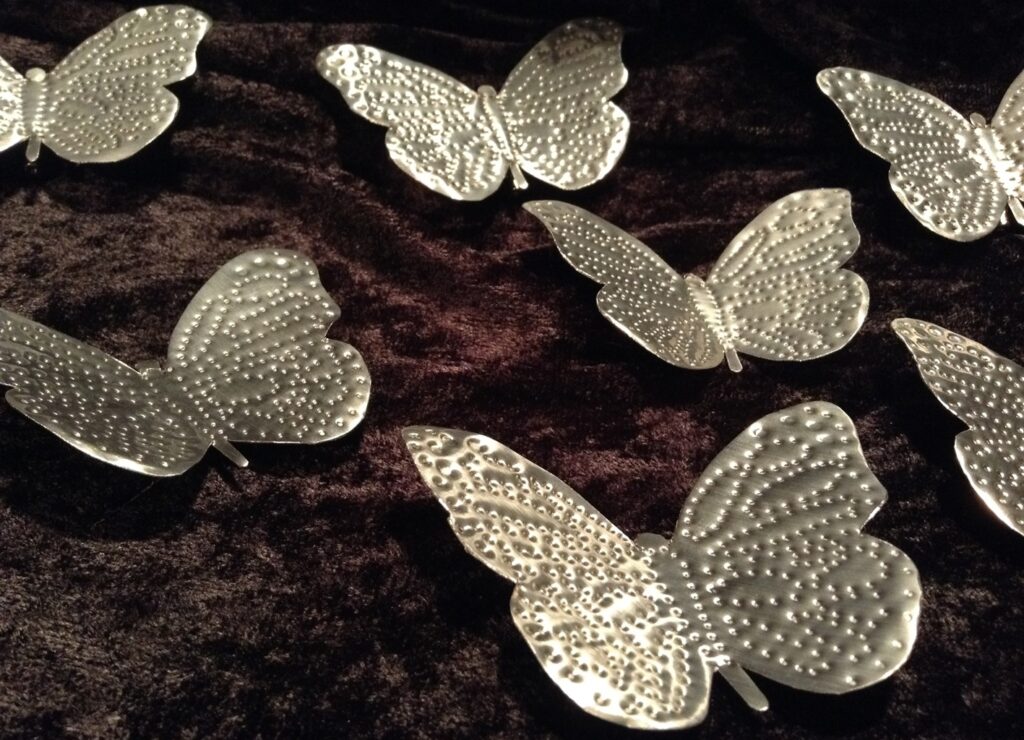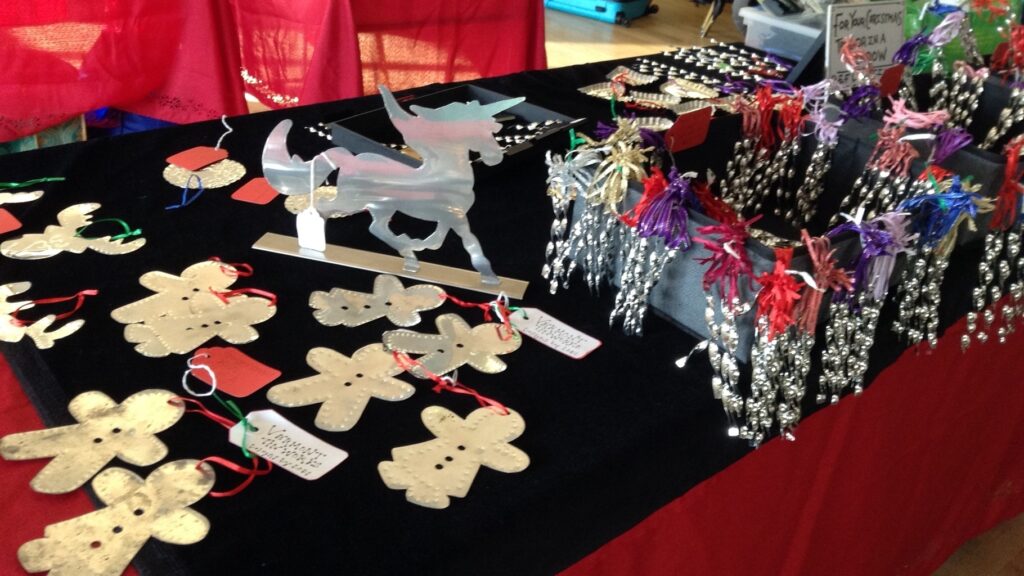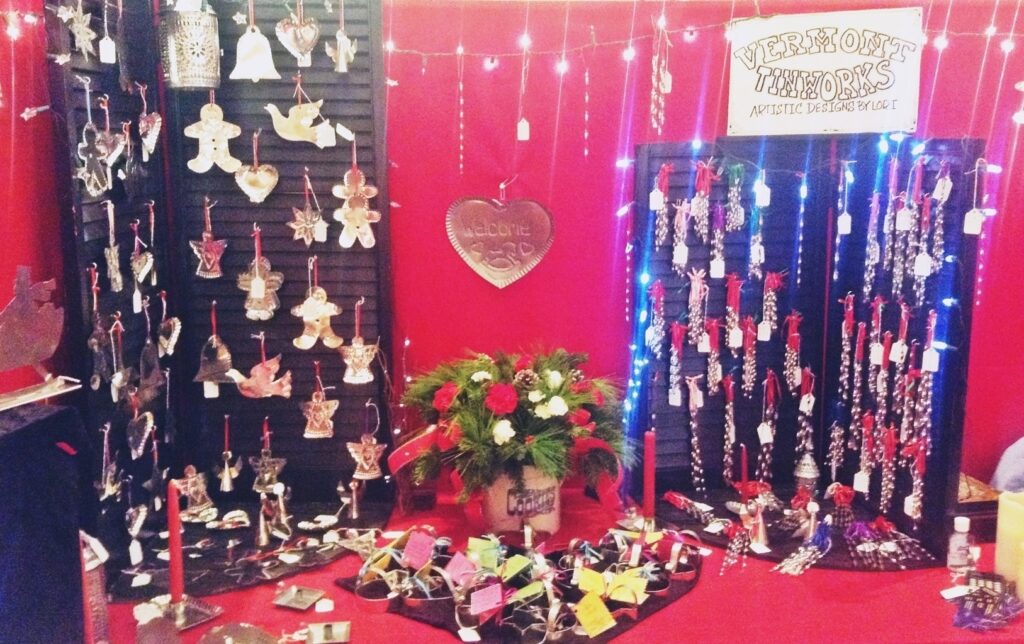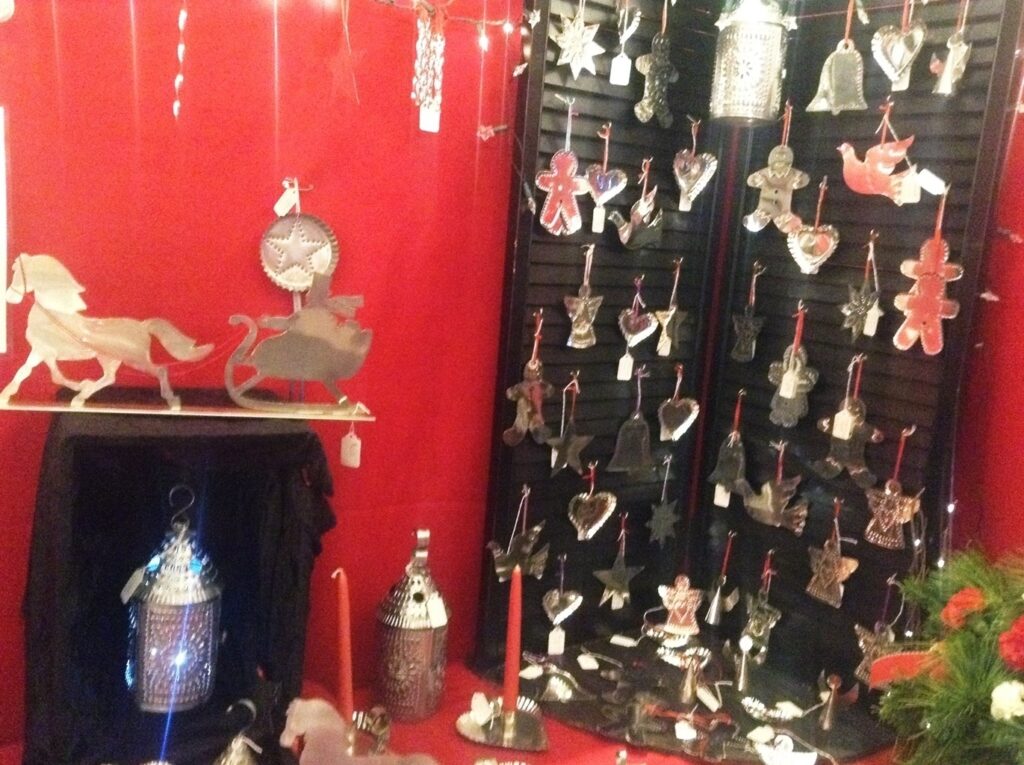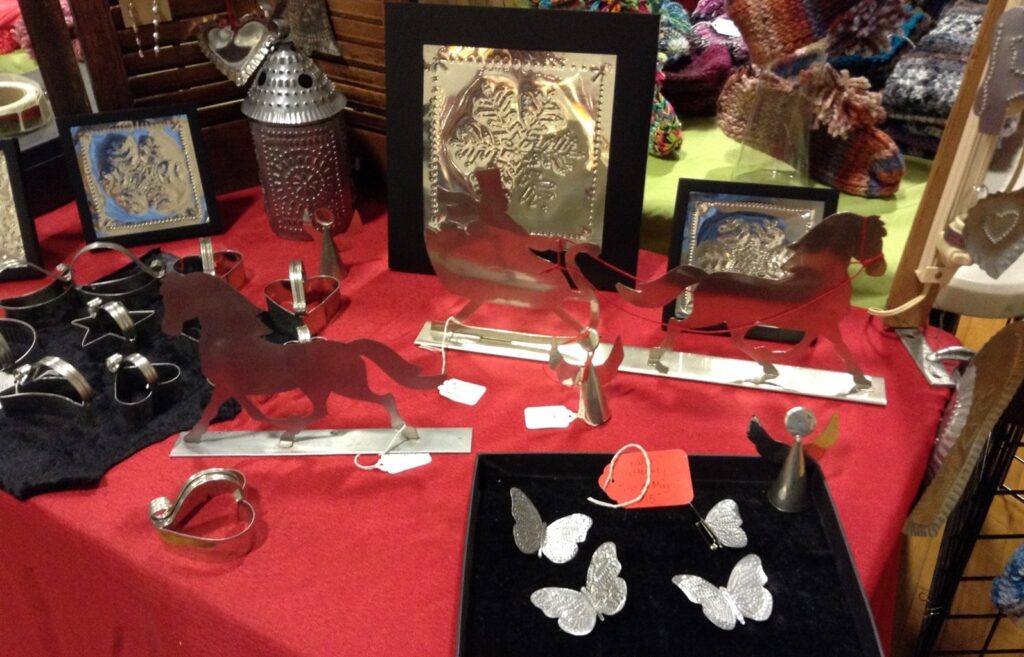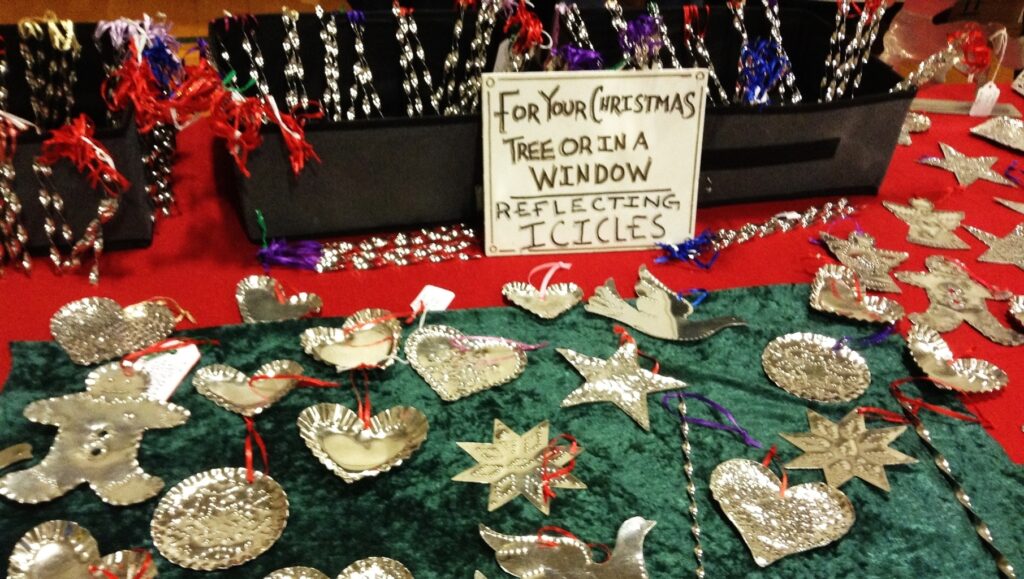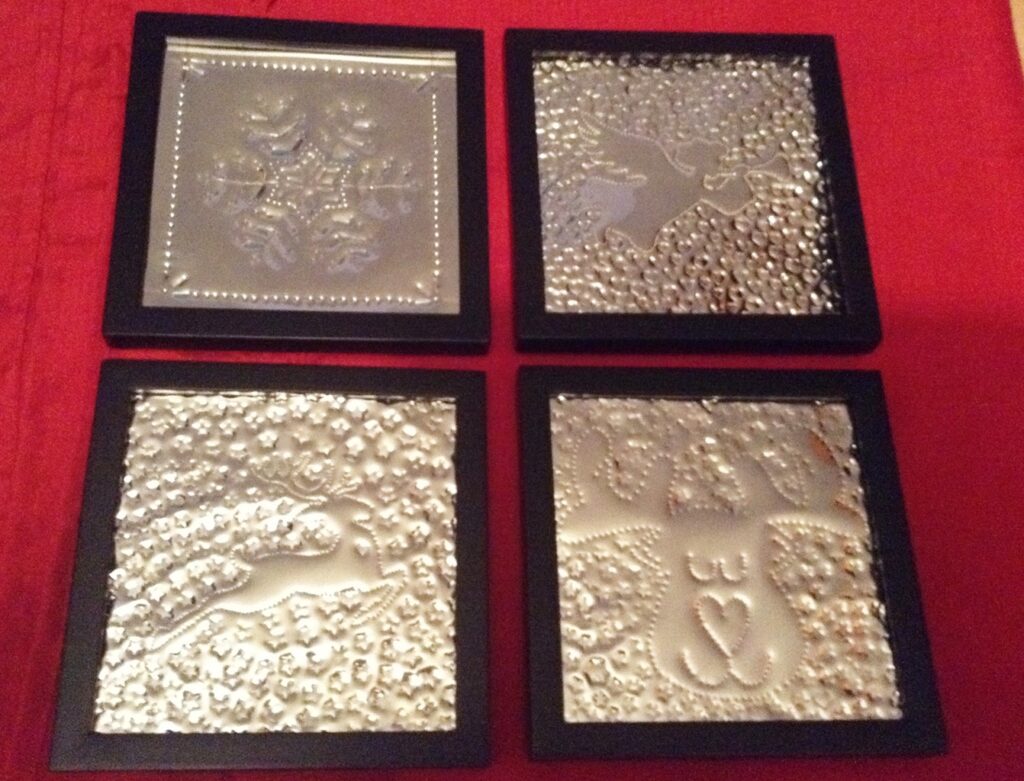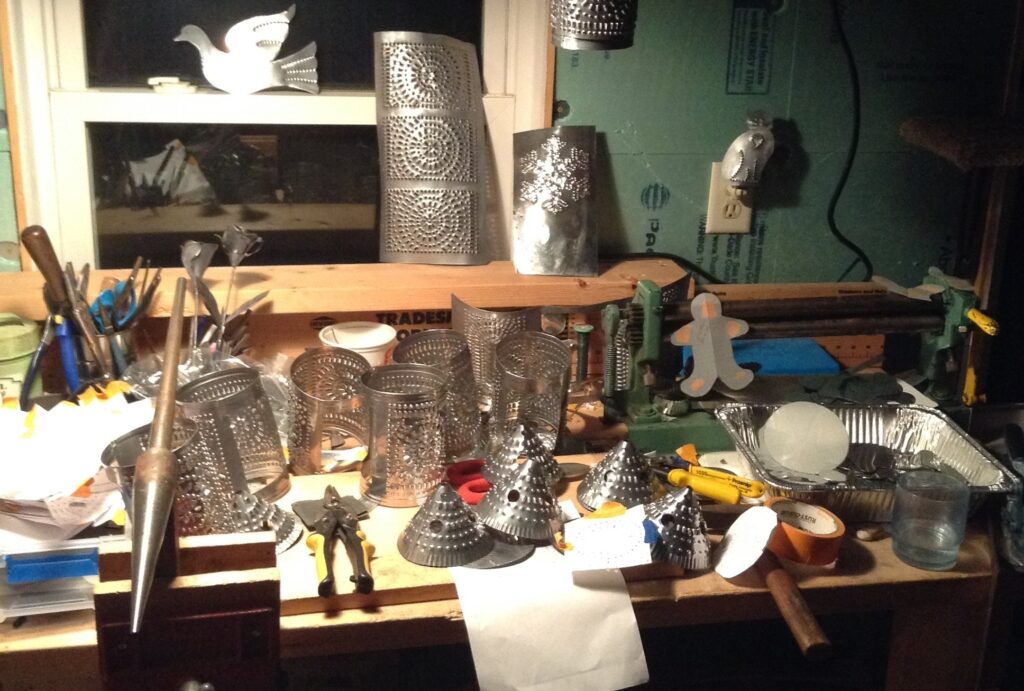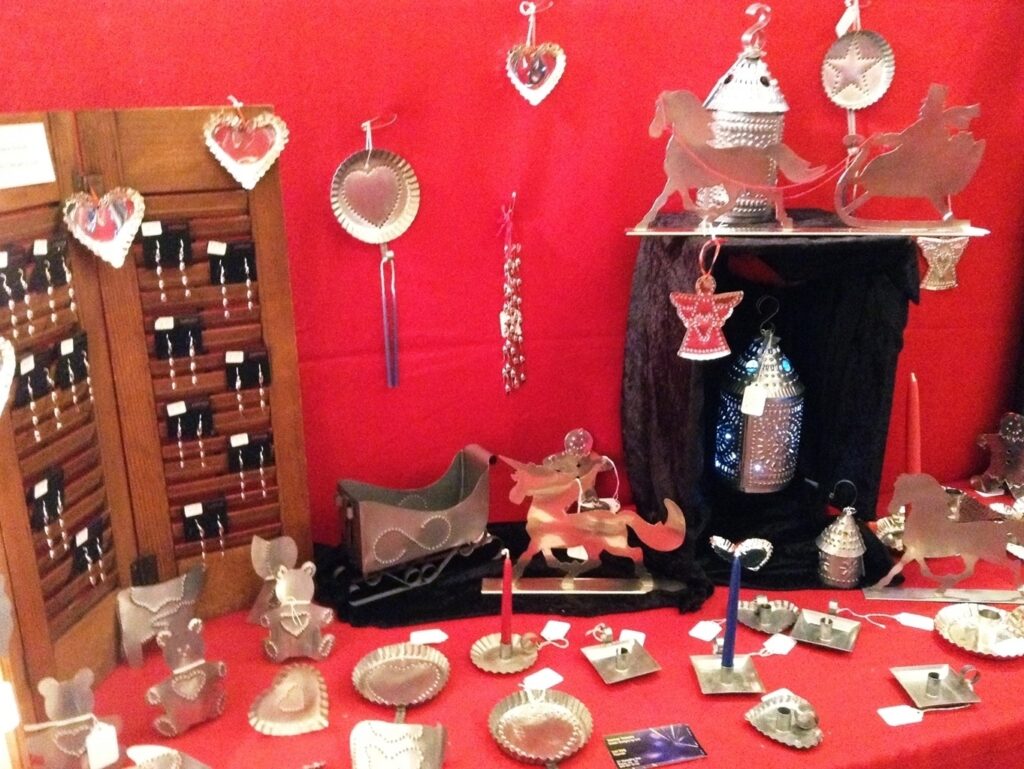 Traditional Tinsmithing
originated in the Hartford, Connectcut area, known long ago as the "tin capital of the world."
Leaving from this area with their horse-drawn wagons filled to the brim with tinware, the "tinkers" traveled as far west as St. Louis, selling and trading their wares as they went.
These ingenious pioneers who carved a living out of the wilderness of our country more then two centuries ago, were of necessity, skilled craftsman. I am continuing the old tradition that perpetuates their unique and original designs.
Learn More
What Is Tinsmithing?
A tinsmith, also known as a tinker, tinman or tinplate worker. These items made of tin or other light metals are referred to as tinware.
"The history of making household items out of tin, pitts and gibbs called tinsmithing, is intertwined with our nation's history and independence won during the American Revolution." - NH.gov
Read the article "Crafting Traditions - Tinsmithing" by New Hampshire Folk Life to know more!
Read Article